Supermodel Jessica Gomes dancing the Samba to Beyonce's Single Ladies !
(the Korean video starts in 10 seconds, it's worth the wait)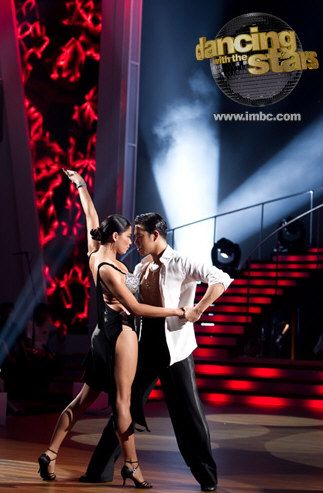 Supermodel Dancing Star
Jessica Gomes

Wo oh ooh oh oh ... put your hands up and put a mirror ball trophy on it.

Supermodel Jessica Gomes shook the Samba dancing to Beyonce's hit Single Ladies and made it to the finals with only 3 couples left for the Korean Version of Dancing With the Stars.

She tweeted, "Onto the next round! OMG only 3 couples left! WOW! So cant believe I'm still dancing! I learnt my dance in one day! Thanx everyone! Peaceluv."
Just one more week to go for the Sports Illustrated Swimsuit sweet heart and she can win that champion dancing mirror ball trophy.
We are so excited for Jessica, we talked to her about how dancing has affected her modeling career. Stay tuned that will be online very soon.
July 29 2011