Zadig & Voltaire

Three favorite looks with supermodel icon Kate Moss, rocking leopard prints to leather in Zadig
& Voltaire Spring Summer 2020 Collection.
JAN 13 2020


DISCOVER MORE
zadig-et-voltaire.com
about
Kate Moss




The world's shortest supermodel with one of the longest careers in modeling. Kate Moss is known as the supermodel that started the whole super thin look known as the waif look in the 90's. She is one of the original most recognized models in the world. She has lived a true wild girl rock n roll life style and continues to have a flavor of style and fashion unlike any other supermodel in her over 25 years of modeling.


At just 5' 7" which is considered short for a female in modeling, and a look that some would think wouldn't be the typical face of a supermodel. Kate Moss has prove to show that being different can be a good thing.
She was was born in Croydon, Surrey, England on January 16, 1974, and is known as the supermodel of England.
Kate Moss got her start into the fashion in 1988, she and her family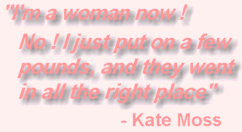 were in New York at the JFK airport on their way back from a vacation in the Bahamas. While waiting in the airport , at the young age of 14, Kate caught the eye of of Sarah Ducas of Storm Agency. Sarah notice Kate's original look as something new for the modeling industry. Sarah approached Kate about opportunities in a modeling career.
Moss soon after went on to sign with such agencies as Storm in London, Marilyn in Milan, and Woman in New York. Her first modeling job was a cover shoot for the British magazine The Face, in which she appeared topless on the cover.
more

supermodels-online
@supermodelscom
Kate Moss
Arriving at Zadig & Voltaire show video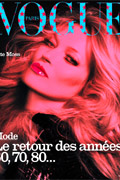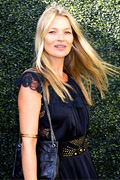 Kate Moss
LBD for the Hyde Park concert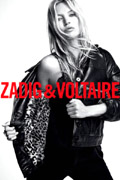 Kate Moss
Zadig & Voltaire Fall 2019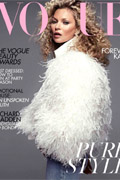 Kate Moss
Covers Vogue UK May 2019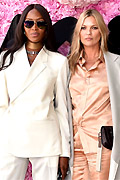 Naomi and Kate
Dior Summer '19 men's show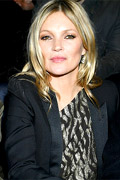 Kate Moss
Front Row Stunner at Paris Fashion Week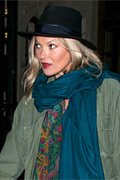 Kate Moss
Supermodel Style on the go: Paris Fashion Week
Kate Moss
Singing in a birthday cake video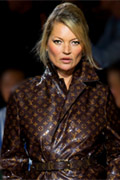 Kate Moss
Walking Louis Vuitton
Spring 2018 Mens show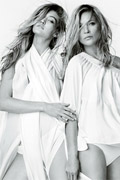 Gigi and Kate
Stuart Weitzman Spring 2018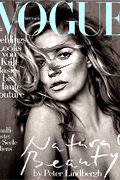 Kate Moss
Covers Vogue Germany May 2017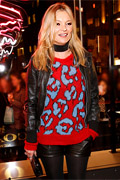 Kate Moss
Attends PFW SS17 at Dior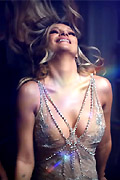 Kate Moss
Charlotte Tilbury Scent of a Dream video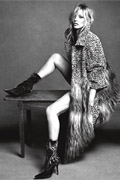 Kate Moss
Alberta Ferretti Fall Winter 2016 campaign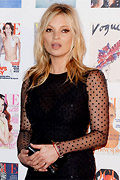 Kate Moss
British Vogue 100th Gala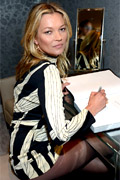 Kate Moss
Gets cheeky in a short mini dress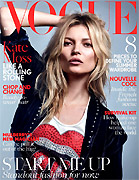 Kate Moss
Rocks the May 20016 cover of VOGUE UK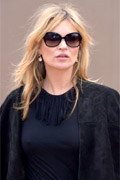 Kate Moss
Leaves her agency of 28 years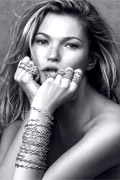 Kate Moss
David Yurman Fall 2015 campaign
Kate Moss
Etro Fall 2015 campaign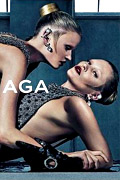 Lara Stone and Kate Moss
Balenciaga Fall 2015 campaign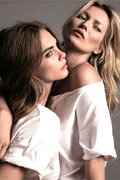 Cara & Kate
Together for Mango Fall/Winter 2015 campaign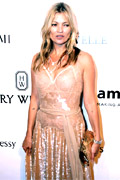 Kate Moss
That Dress! Golden in Givenchy at the 2015 amfAR Gala Brazil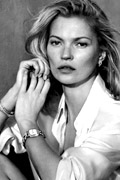 Kate Moss
David Yurman Spring 2015 campaign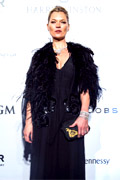 Kate Moss
inaugural amfAR Gala in Hong Kong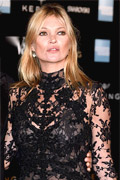 Kate Moss
That dress! Alexander McQueen Savage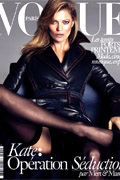 Kate Moss
Sexy Vogue Paris March 2015 cover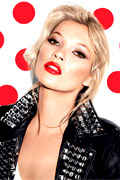 Kate Moss
Rimmel London Get The Red Nose Look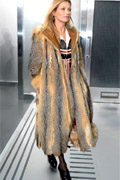 Kate Moss
Front row stealer at Louis Vuitton
Kate Moss
British Fashion Awards 2014 (photo)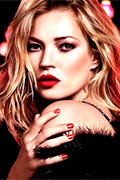 Kate Moss
Rimmel London Holiday campaign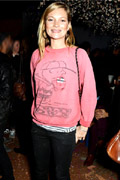 Kate Moss
Trying to steal Cara's look
Kate Moss
Dressed as Cara Delevingne for Halloween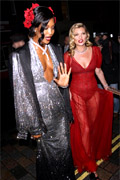 Naomi and Kate
Celebrate fashion photographer Mario Testino's 60th Birthday
Kate Moss
After party for A sting of Naked Light Bulbs (photo)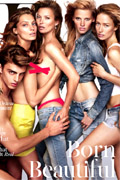 Daria, Kate, Lara, Raquel
W magazine November model cover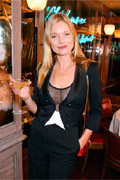 Kate Moss
celebrating the champagne coupe shaped from her left breast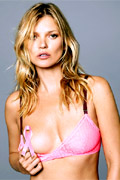 Kate Moss
Stella McCartney Pink Breast Cancer Awareness collection
Cara and Kate
Front row at Burberry Spring 15 show LFW (photo)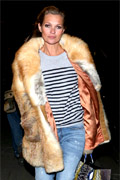 Kate Moss
supermodel style on the go: night shopping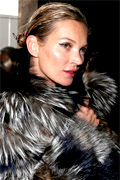 Kate Moss
after the Louis Vuitton show: PFW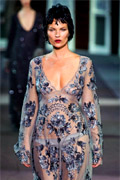 Kate Moss
Louis Vuitton: PFW aw13
Kate Moss
Carine Roitfeld's PFW party
Kate Moss
runway instagram:
Louis Vuitton PFW aw13
Kate Moss & Rihanna
video shoot for V Magazine
Kate Moss
supermodel style on the go: London

Kate Moss
behind the scenes video for Kerastase Paris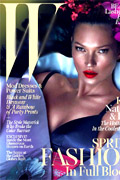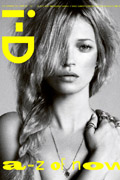 Kate Moss
4 iD magazine covers Spring 2013
Kate Moss
i-D magazine: twitter pic
Kate Moss
Rag&Bone summer 2013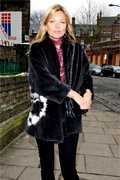 Kate Moss
supermodel style on the go: chipper

Kate Moss
hops in Love mag's tub for issue 9
Naomi and Kate
throwback thursday : instagram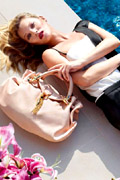 Kate Moss
LIU JO 2013 Spring/Summer collection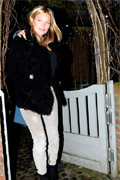 Kate Moss
quiet little birthday celebration
Kate Moss
Happy Birthday: instagram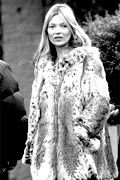 Kate Moss
supermodel style on the go: winter weekend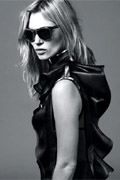 Kate Moss
Givenchy s/s2013 campaign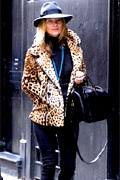 Kate Moss
supermodel style on the go: signature look
Kate Moss
video shoot for Stuart Weitzman Spring 2013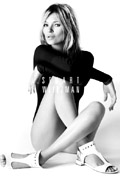 Kate Moss
amazing for Stuart Weitzman s2013
Kate Moss
on photo shoot St. Barts : instagram
Kate Moss
for Vogue España by Mario Testino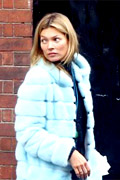 Kate Moss
supermodel trends Winter 2012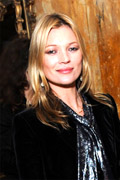 Kate Moss
supermodel style on the go: Paris
Kate Moss
covers Vogue Spain Dec 2012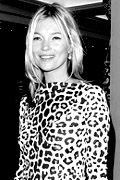 Kate Moss
animal-licious for her book signing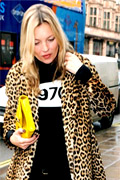 Kate Moss
supermodel style on the go: leopard and rain
Kate Moss
opens up to Vanity Fair
Kate Moss
covers Jalouse Nov 2012

Kate Moss
supermodel style on the go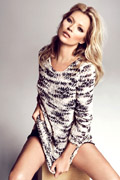 Kate Moss
our 4 fave looks for Mango Winter 2012
Kate Moss
just a normal supermodel girl
Kate Moss
Mango's winter campaign video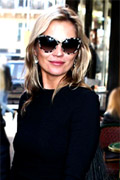 Kate Moss
supermodel style at Paris Fashion Week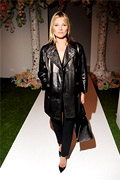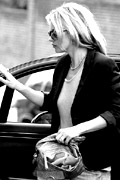 Kate Moss
supermodel style on the go: London
Kate Moss
cover of French ELLE
Kate Moss
Vogue Paris Sept 2012
Kate Moss
special Vogue Paris cover: Sept 2012
Team supermodel
Olympic closing ceremony: twitter pic
Kate & Naomi
Olympic closing ceremony : instagram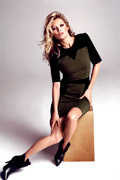 Kate Moss
our 4 fave looks for Mango's fall 2012 campaign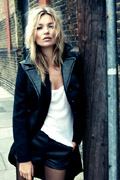 Kate Moss
rag&bone fall 2012 campaign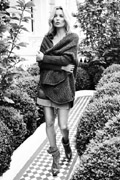 Kate Moss
incredible for LIU JO
Kate Moss
takes a dip for her 2nd Harper's cover this August
Kate Moss
featured in George Michael's music video: White Light
Kate Moss
gorgeous on the cover of Glamour Germany
Kate Moss
Fall 2012 campaign film for Salvatore Ferragamo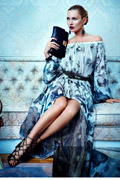 Kate Moss
a masterpiece for Salvatore f/w 2012
Kate Moss
takes a dip in the ocean for the cover of Harper's Bazaar Australia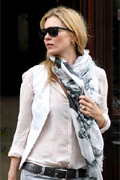 Kate Moss
supermodel style on the go: super chic
Kate Moss
amazes for the July 2012 W Korea cover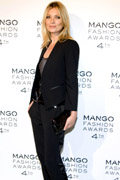 Kate Moss
Mango Fashion Awards Gala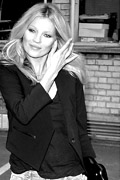 Kate Moss
supermodel style on the go : London
Kate Moss

cover of POMP
Kate Moss
covers Harper's Bazaar June 2012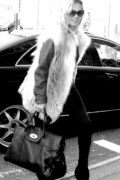 Kate Moss
supermodel style on the go and her quick change skills
Kate Moss
supermodel style on the go Friday 13th
Kate Moss
behind the video shoot for Mango summer 2012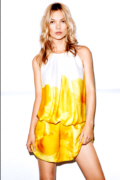 Kate Moss
supermodel sunny for Mango summer 2012
Kate Moss
supermodel style on the go: mixing it up
Kate Moss
supermodel style on the go: pink tulips
Kate Moss
supermodel style on the go: famous strut
Kate Moss
cover of Vogue JP Apr 2012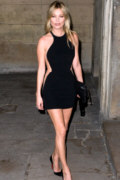 Kate Moss
London Fashion Week Fall 2012
Kate Moss
cover for W that people will be talking about
Kate Moss
close up of a supermodel
Kate Moss
pretty in pink for Mango Spring 2012
Kate Moss
MANGO's new commercial video
Kate Moss
behind the scene video shoot for MANGO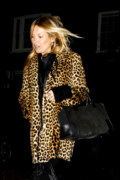 Kate Moss
animal-licious supermodel style on the go
Kate Moss
supermodel style on the go, date night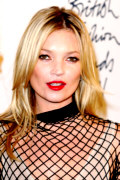 Kate Moss
supermodel style at British Fashion Awards
Kate Moss
supermodel style on the go in London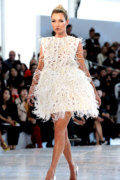 Kate Moss
brought to close a unforgettable Paris Fashion Week
Kate Moss
front row at Mulberry LFW ss2012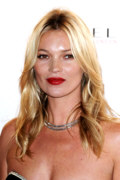 Kate Moss
celebrates 10 years with Rimmel
Kate Moss
dressing room fun for Mango (video)
Kate Moss
epic cover for VOGUE UK August issue
Kate Moss
happy family wedding photo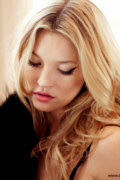 Kate Moss
gorgeous for Dior Addict
Kate Moss
super bootyful for Vogue Brasil
Kate Moss
on the cover for Vogue Paris May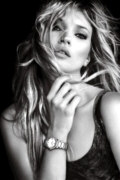 Kate Moss
spring beauty for Yurman
Kate Moss
epic and elegant cover
Kate Moss
shimmy on the cover for VOGUE Japan
Kate Moss
stars in Dior's new online film
Kate Moss
a runway to remember for Louis Vuitton
Kate Moss
it's all about those lips for Dior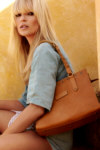 Kate Moss
signature sexy for Longchamp
Kate Moss
style on the streets of Paris
Kate Moss
sexy and supermodel meet again (video)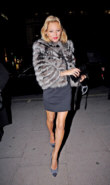 Kate Moss gets dolled-up for a night out
Kate Moss final collection for TopShop
Kate Moss music video collection for TopShop
Kate Moss
supermodel on the go, street style
Kate Moss
music video for her
Autumn / Winter
TOPSHOP collection
Kate Moss
Rocks this TOPSHOP collection summer (video)
Kate Moss
Interview for NY TopShop launch (video)
Kate Moss
by photographer Mario Testino "THE VIDEO
Kate Moss
style on the streets of London (photo looks)
Kate Moss
during the Kate Moss Who exhibit
Kate Moss
at new collection for Longchamp premier party
Kate Moss
walks the runway for Fashion Relief London
Kate Moss
Russian Vogue Sept 2009