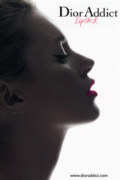 Supermodel Kate Moss gorgeous for the Dior Addict 2011 campaign. Her photos go from sexy to beautiful to simply Kate and the supermodel looks better than ever for each photograph.

What a super beauty captured from the lens of photographer David Sims.
Dior Addict
photographer: David Sims
(visit)



dior.com

about
---
Kate Moss



KATE MOSS:

The world's shortest supermodel with one of the longest careers in modeling. Kate Moss is known as the supermodel that started the whole super thin look known as the waif look in the 90's. She is one of the original most recognized models in the world. She has lived a true wild girl rock n roll life style and continues to have a flavor of style and fashion unlike any other supermodel in her over 25 years of modeling.


At just 5' 7" which is considered short for a female in modeling, and a look that some would think wouldn't be the typical face of a supermodel. Kate Moss has prove to show that being different can be a good thing.
She was was born in Croydon, Surrey, England on January 16, 1974, and is known as the supermodel of England.
Kate Moss got her start into the fashion in 1988, she and her family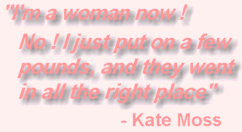 were in New York at the JFK airport on their way back from a vacation in the Bahamas. While waiting in the airport , at the young age of 14, Kate caught the eye of of Sarah Ducas of Storm Agency. Sarah notice Kate's original look as something new for the modeling industry. Sarah approached Kate about opportunities in a modeling career.
Moss soon after went on to sign with such agencies as Storm in London, Marilyn in Milan, and Woman in New York. Her first modeling job was a cover shoot for the British magazine The Face, in which she appeared topless on the cover.
(more)
(visit)



dior.com
more


Kate Moss
super bootyful for Vogue Brasil
Kate Moss
on the cover for Vogue Paris May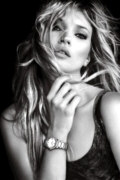 Kate Moss
spring beauty for Yurman
Kate Moss
epic and elegant cover
Kate Moss
shimmy on the cover for VOGUE Japan
Kate Moss
stars in Dior's new online film
Kate Moss
a runway to remember for Louis Vuitton
Kate Moss
it's all about those lips for Dior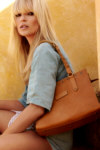 Kate Moss
signature sexy for Longchamp
Kate Moss
style on the streets of Paris
Kate Moss
sexy and supermodel meet again (video)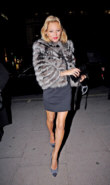 Kate Moss gets dolled-up for a night out
Kate Moss final collection for TopShop
Kate Moss music video collection for TopShop
Kate Moss
supermodel on the go, street style
Kate Moss
music video for her
Autumn / Winter
TOPSHOP collection
Kate Moss
Rocks this TOPSHOP collection summer (video)
Kate Moss
Interview for NY TopShop launch (video)
Kate Moss
by photographer Mario Testino "THE VIDEO
Kate Moss
style on the streets of London (photo looks)
Kate Moss
during the Kate Moss Who exhibit
Kate Moss
at new collection for Longchamp premier party
Kate Moss
walks the runway for Fashion Relief London
Kate Moss
Russian Vogue Sept 2009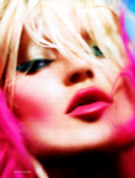 Kate Moss
Russian Vogue photos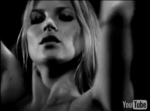 Kate Moss
Star of her sexy WhiteStripes music video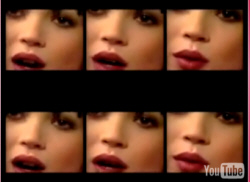 Kate Moss
open the launch of NY TopShop (video)
Kate Moss
career flashback video