NAOMI CAMPBELL
Life Ball 2012
Supermodel Naomi Campbell shined in Vienna for the 2012 Life Ball charity event.
She join fellow supermodel Karolina Kurkova and an a-list of celebrities including her walk on the red carpet locking arms with Antonio Banderas.
May 21 2012

plus
More Naomi Campbell red carpet moments.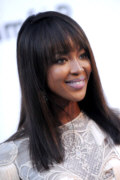 Naomi Campbell
the iconic supermodel is rocking that supercute from Cannes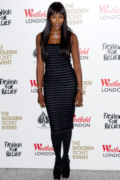 Naomi Campbell
stunning at the opening for new Fashion For Relief shop