KAROLINA KURKOVA
Cannes 2012: amfAR GALA

The amfAR Gala from Cannes 2012 was a colossal of supermodels. The amount of beautiful was just mind boggling.

One supermodel that stood out from the incredible mix of beauty ever everywhere you turned, was Karolina Kurkova.

She was golden in her gown by Roberto Cavalli, showing her famous sexy figure yet still keeping it super classy.
May 25 2012


plus
More Karolina Kurkova at Cannes.
Karolina Kurkova
amfAR Gala runway Cannes 2012 : twitter pic
Karolina Kurkova
face of beauty: Cannes 2012 instagram photo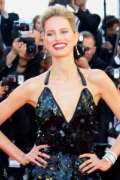 Karolina Kurkova
the grandeur of beauty: Cannes 2012
Karolina Kurkova
Petra & Karolina Cannes 2012 : instagram photo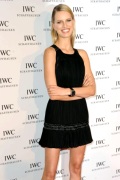 Karolina Kurkova
Cannes 2012: IWC dinner
2011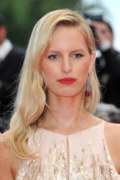 Karolina Kurkova
beautiful in Cavalli for the closing ceremonies at Cannes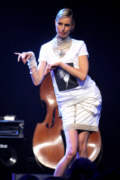 Karolina Kurkova
the beautiful and funny at Cannes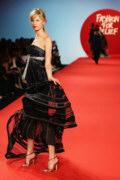 Karolina Kurkova
Fashion For Relief at Cannes

Karolina Kurkova
shimmy-sexy and gorgeous at Cannes