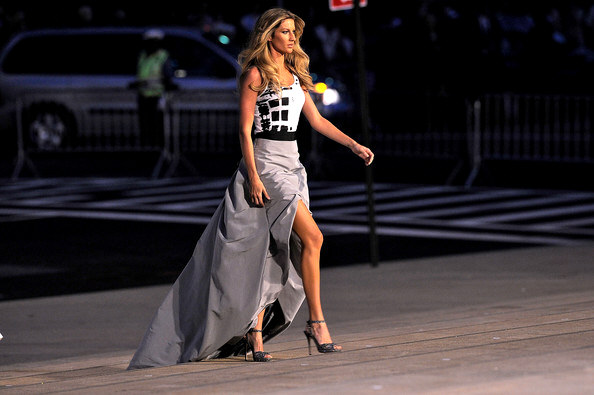 Supermodel Gisele Bundchen has been away from the runway for some time, but in celebrating her 15 years of modeling. She made her return to the runway as she kicked off the biggest fashion show in New York City's history. She opened the show for Fashion's Night Out : The runway show.
She was followed by a huge cast of supermodels such as Naomi Campbell, Adriana Lima, Karolina Kurkova, Alessandra Ambrosio, and Coco Rocha just to name a few. In all the fashion show had a total of over 170 models.

The event is creation by VOGUE's Anna Wintour that started seven months ago.
Monday night was the Fashion Show but Fri Sept 10 is when the actual event Fashion's Night Out will take place in over 17 countries. This is Fashion's Night Out 2nd year and it has become madness with fashionistas all over the world.

As New York Fashion Week just beginning you can be sure to catch a lot more excitement.
Welcome back Gisele !
(sept 8,2010)
-supermodels-online.com
Share |
photos by Bryan Bedder/Getty Images North America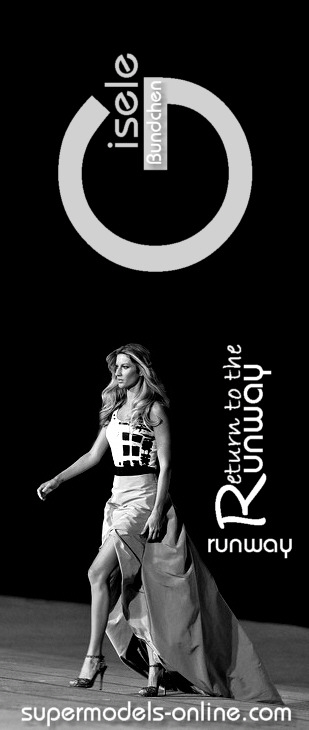 If you missed the live webcast you can still see it again.
Fashion's Night Out 2010 : The Show
Stay tuned as CBS cameras capture months of intense planning and preparation for the Fashion's Night Out Special on CBS on Sept 14th.
(visit)



Gisele Bundchen.com