Louis Vuitton






GISELE BUNDCHEN
CAMPAIGNS




Supermodel Gisele Bundchen is the face of the Louis Vuitton x Yayoi Kusama collaboration that is set to drop January 2023.
Dec 19 2022

about
Gisele Bundchen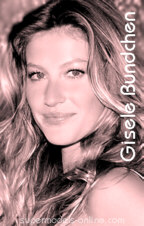 Gisele can be considered queen of the Brazilian supermodel explosion that started over two decades ago. She helped paved the way for names such as Alessandra, Adriana, Ana, and Izabel. Gisele is one of the top grossing supermodels of all time and her Brazilian model friends are right behind her.
This Brazilian beauty supermodel standing at 5'11" is the most sought after supermodel in the industry today. One of the leading fashion magazines has credit Gisele for the return of the sexy model, something that was lost since the supermodels of the late 80's.

Gisele's road to the top of the supermodel world happened all by chance. She was spotted by an agent from the Elite Modeling Agency while eating a big mac at a Sao Paulo McDonald's while on a trip from her home town of Horizontina, Rio Grande do Sul, Brazil.

Despite her father's lack of approval of the career choice, he allowed her to move to Sao Paulo at the young age 14. While in Sao Paulo, Gisele entered the "Elite Look Modeling Competition" in 1995 and her career took off faster than a backstage pass to a Victoria's Secret fashion show.
Now the girl that was once teased by classmates, with nickname Olive Oil, from the Popeye the Sailor cartoons for being so thin and tall, was soon living the life of a supermodel. She was off traveling to exotic locations for photo shoots, walking the runways for today's top high fashion designers, becoming a Victoria's Secret angel, and appearing on cover after cover of fashion magazines.
read more
Visit Gisele Bundchen official website



Gisele Bundchen.com
Gisele Bundchen
Gets a buzz cut for Balenciaga Fall 14 campaign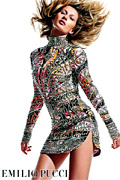 Gisele Bundchen
First look : Emilio Pucci Fall 2014 campaign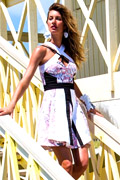 Gisele Bundchen
On shoot for Colcci Summer 2015 campaign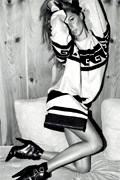 Gisele Bundchen
Isabel Marant Fall 2014 campaign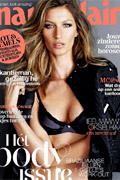 Gisele Bundchen
covers Marie Claire Netherlands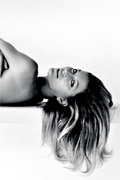 Gisele Bundchen
The new face of Stuart Weitzman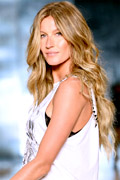 Gisele Bundchen
Will present the 2014 World Cup winner trophy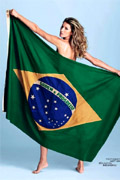 Gisele Bundchen
World Cup ready for ELLE France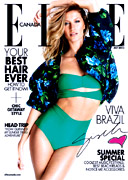 Gisele Bundchen
covers ELLE Canada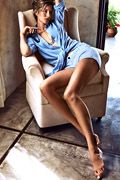 Gisele Bundchen
H&M effortless Summer looks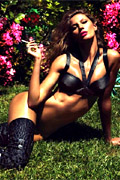 Gisele Bundchen
melts the Summer pages of LUI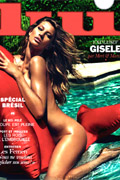 Gisele Bundchen
Covers the June issue of LIU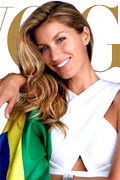 Gisele Bundchen
Vogue Brazil June cover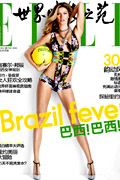 Gisele Bundchen
Brazil fever cover for ELLE China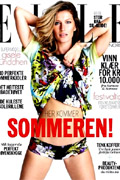 Gisele Bundchen
Cover the June issue of ELLE Norway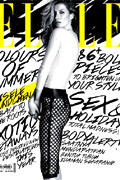 Gisele Bundchen
ELLE Indonesia cover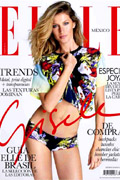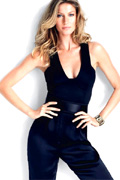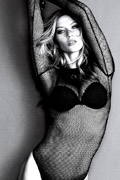 Gisele Bundchen
Marie Claire Brazil April 2014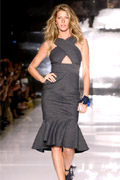 Gisele Bundchen
Sao Paulo Fashion Week Verao 2015 : Colcci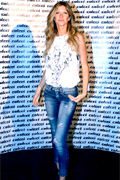 Gisele Bundchen
ready walk the runway for Colcci Summer 14 in Sao Paulo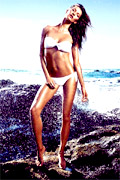 Gisele Bundchen
H&M Spring 2014 campaign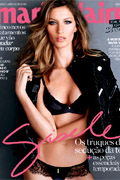 Gisele Bundchen
double covers for Marie Claire Brazil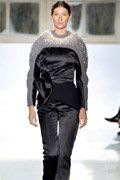 Gisele Bundchen
Paris Fashion Week FW14 : Balenciaga
Gisele Bundchen
Valentine's Day message for Porter (video)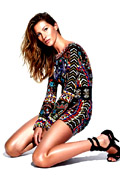 Gisele Bundchen
Emilio Pucci Spring '14 campaign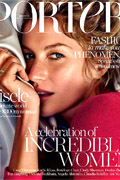 Gisele Bundchen
covers Porter first issue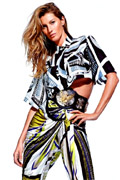 Gisele Bundchen
first look: Emilio Pucci ss14 campaign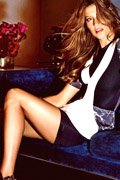 Gisele Bunchen
Colcci Fall/Winter 2014 campaign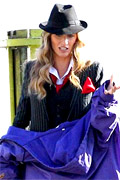 Gisele Bundchen
on shoot in Boston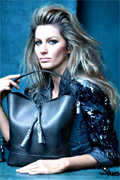 Gisele Bundchen
Louis Vuitton spring 2014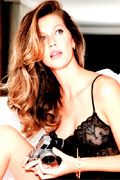 Gisele Bundchen
new collection launches in NK stores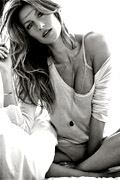 Gisele Bundchen
astonishes Vogue Brazil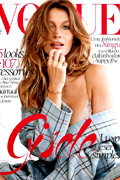 Gisele Bundchen
covers Vogue Brazil Dec 2013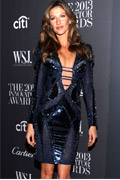 Gisele Bundchen
WSJ 2013 Innovator of The Year Awards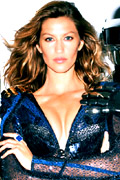 Gisele Bundchen
covers WSJ magazine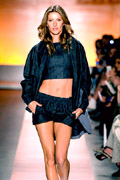 Gisele Bundchen
São Paulo Fashion Week winter 2014 : Colcci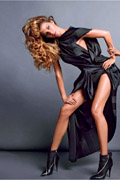 Gisele Bundchen
striking for Vogue Paris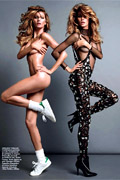 Gisele Bundchen
shows off her her insane body for Vogue Paris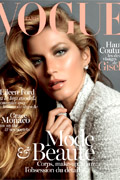 Gisele Bundchen
covers Vogue Paris November 2013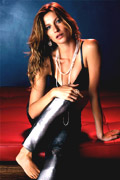 Gisele Bunchen
up close and beautiful on the cover of Self Service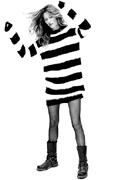 Gisele Bundchen
Gorgeous in Grunge for Vogue
Gisele, Linda, Natalia, Meghan
and more for Vogue Italia 25th anniversary: youtube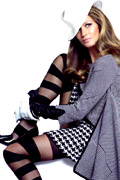 Gisele Bundchen
Vogue Italia : Luxury editorial
Gisele Bunchen
double cover for Vogue Italia June
Gisele Bundchen
Vogue Italia cover shoot video for June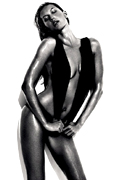 Gisele Bundchen
sexy for Vogue Brazil body issue
Gisele Bundchen
covers Vogue Brazil June 2013
Gisele Bundchen
booty-ful for BLK Demin Jeans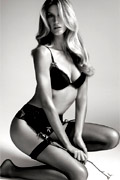 Gisele Bunchen
Brazilian Intimates s2013
Gisele Bundchen
rocking at Met Gala 2013
Gisele Bundchen
night out with the supermodels
Gisele Bundchen
covers Marie Claire France May 2013
Gisele Bunchen
showing her balancing skills for Marie Claire France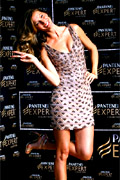 Gisele Bundchen
playful at the Pantene event in Brazil
Gisele - Adriana - Karolina - Lily
throwback thus: instagram
Gisele Bundchen
Chanel Beiges video
Gisele Bundchen
supermodel funny faces: instagram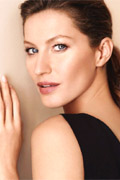 Gisele Bundchen
new face for Chanel Beauty
Gisele Bundchen
glowing baby bump in a bikini
Gisele Bundchen
covers Harper's Bazaar Brazil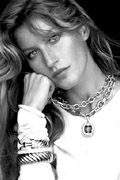 Gisele Bundchen
close-ups for David Yurman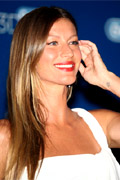 Gisele Bundchen
flashing those pearly whites
Gisele Bundchen
glowing and growing
Gisele Bundchen
David Yurman Fall 2012 campaign video
Gisele Bundchen
supersexy cover for Grazia France
Gisele Bundchen
baby bump at the beach
Gisele Bundchen
Happy 32th Birthday Gisele: instagram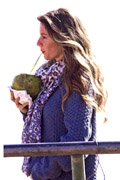 Gisele Bundchen
coconut cravings
Gisele Bundchen
sipping a coconut: instagram
Gisele Bundchen
glowing and gorgeous: instagram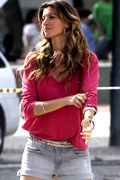 Gisele Bundchen
photo shoot: could we see more of her like Alessandra or less like Adriana while prego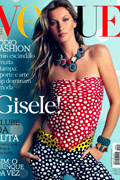 Gisele Bundchen
covers Vogue Brazil July 2012
Gisele Bundchen
supermodel smile: instagram photo
Gisele Bundchen
sexy campaign for Gisele Intimates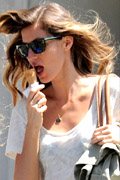 Gisele Bundchen
supermodel style on the go: ice cream
Gisele Bundchen
swimsuit splash for the cover of Vogue Korea
Gisele Bundchen
walking in the park while tweeting: instagram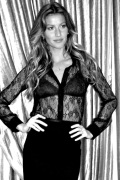 Gisele Bundchen
newest lingerie collection
Gisele Bundchen
behind the scene video shoot for Yurman
Gisele Bundchen
sandy booty for Vogue Paris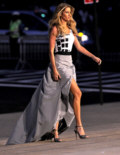 Gisele's return to the runway Fashion's Night Out 2010 (photos)
Gisele Bundchen sexy vixen in Alexander Wang (photos)
Gisele Bundchen continues the pastel color trend this summer for her Ipanema shoe line (photos)
Gisele Bundchen helps to launch Pantene in Brazil