Oh Canada' how the modeling world has been rocking ever since Coco Rocha hit the modeling scene.
Such classic beauty, beauty of the moment, and beauty as the future of modeling. Coco Rocha still young in her modeling career will be looked at ages from now as one of the great iconic models.
Her chameleon look and beautiful style makes her the perfect supermodel of this modeling generation. Her alluring eyes and exquisite facial features added with her perfect 5'10 lines makes her the supermodel that can do it all.
She's beauty in motion on the runways and yet in her ad campaigns and editorials bring to life a story in every photograph. From magazine covers to commercials Coco Rocha's charismatic personality shines.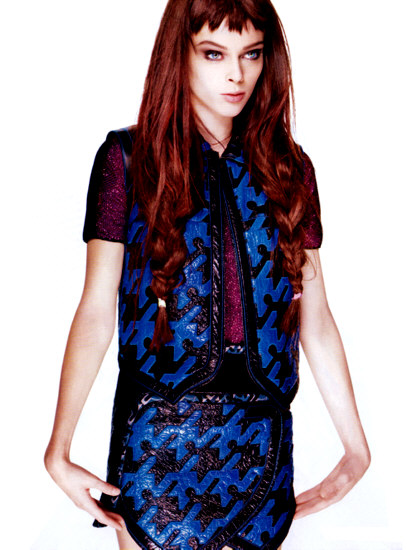 Supermodel Coco Rocha goes happy chic on the cover of ELLE Italia for January 2011.
Full of energy in bright excitement as she dazzles the pages in these editorials wearing Balenciaga, Jil Sander and Dolce & Gabbana. It's a celebration of colors with a boom like a New Year's firework show.
Coco Rocha pulls it off supermodel perfectly fun. It's a great start to a new Year and we can't wait to see much more from Coco in 2011 !

photo courtesy: ELLE Italia, photographer: Alexei Hay


(visit)



ELLE Italia
more Coco Rocha online
Share |