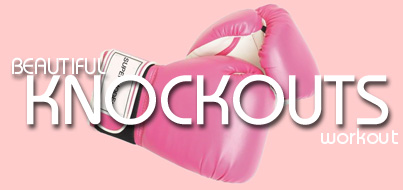 It all started over 4 years ago when queen of the ring Adriana Lima laced up her boxing gloves and showed the World pretty girls really kick butt.
Now boxing has become a major workout for models such as Gigi Hadid, Sara Sampaio, Heide Lindgren, Lais Ribeiro and Elsa Hosk. It builds strength, sets a rhythm, is a great stress reliever, is a killer cardio workout and lets face it, girls really do like to kick ass.
Take a look as these stunners showing they've got the K.O. moves.






GIGI HADID


Standing at 5'10" this young supermodel in training has come out swinging this season knocking out some major campaigns.

She may be a sweetheart, but this contender has a supermodel title in her near future.





SARA SAMPAIO


At 5'9" with the roar of a lion this Portuguese stunner has the curves and beauty to K.O. any one that gets in her way.





ELSA HOSK


Don't let this sweet "Swiss Miss" fool you, the 5'9" blond bombshell has a deadly mix of beauty, strength and stamina to walk the VS runway for years to come.





LAIS RIBEIRO


The Brazlian boom boom beauty ! At 5'11" Lais not only the tallest of the contenders, she's the quickest too. With those wings she can move like an angel and sting like a bee.







HEIDE LINDGREN


This contender by way of Florida has been boxing for years. Those gorgeous freckles and baby blue eyes can be a distraction to her opponent, but it's her talent that makes her the most skilled of the group.


supermodels-online
@supermodelscom