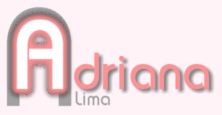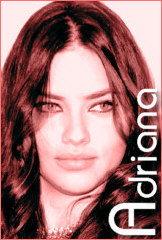 Adriana Lima took a short break from modeling to have her first child and has come back in a explosive way. Her return has been very busy with photo shoots and working on ad campaigns.
Since her small time off her fans had been eagerly waiting her return. Never have we receive so many emails, tweets, and questions asking about a supermodel as much as we had Adriana Lima. She has a extremely large fan base.
The return launch started with a small video tease on her Facebook page with Lima letting her fans know that she was back. Then shortly after she made internet history with the first ever live photo shoot that was shoot by fame Victoria's Secret photographer Russell James.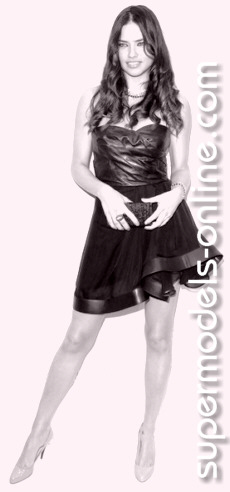 Adriana Lima's story takes place as a young girl from Salvador, Bahia, Brazil that like many supermodels she never considered becoming a model. In her teens she entered and finished in first place in Ford's "Supermodel of Brazil" model search. Then a year later she placed 2nd in Ford "Supermodel of the World" contest.
Adriana's exotic Brazilian looks and perfect modeling frame started to get notice in the modeling world. Three years after having place so close to winning Supermodel of the World, Adriana at the young age of 16 moved to New York city and signed with the prestigious Elite Model Management agency.
Her modeling popularity was soon beginning to take off as many designers wanted the Brazilian beauty look in their cloths and ads.
She starting landing modeling jobs for several designers but it was her eye catching high contrast ad campaigns for Guess that made her stand out. The Guess ads showed that supermodel flare to her look that also help launch Claudia Schiffer's career back when she modeled for Guess. In 2000 she became a Guess Girl and appeared in the book A Second Decade of Guess?
Adriana then went on to become the it-girl model that all designers wanted on their runway shows. She was soon walking the catwalk for all the great designers such as Giorgio Armani, Valentino, Vera Wang, Christian Lacroix, Fendi, and Ralph Lauren.
With the face of angel she was also in high demand as a cosmetics model and in 2003 she became a Maybelline spokes model. Her campaigns and editorial work continued to land her jobs with brands such and Vesace, Mossimo, and bebe just to name a few.
From catwalks to covers Adriana Lima started to appear on every major fashion magazine cover from Vogue to GQ. Lima started a rise in the supermodel popularity again that was some what missing after the 80's supermodel era.

Adriana has done so much in her modeling career since she began modeling at 16 years old. However, the thing that most people know her by is being a famed Victoria's Secret angel. She was signed as a VS angel in 2000 and has been part of the extremely popular Victoria's Secret Fashion Show for the past decade. Her popularity along with many of the other VS angels has made the annual fashion known by millions of people world wide.
Adriana can also be known as part of the Brazilian explosion in modeling with other VS angels and her friends Alessandra Ambrosio and Ana Beatriz Barros.
In February 2009 she married basketball player Marko Jaric and since then they welcomed the birth of their daughter Valentina.

Adriana Lima is a special supermodel, her exotic looks and sexy eyes show a very sexy supermodel. Yet she has sweet heart of a true angel. She has a playful sense of humor and is true to her catholic beliefs. Her charitable work is involve with orphanages and she loves helping children.
Adriana Lima a true supermodel angel.
Mykol Ledesma - supermodels-online.com
---
Sites and info on the net: