Retrospective of the Victoria's Secret Fantasy Bra
This retrospective video takes a look back to some of all our time favorite supermodels starting with bombshells Claudia Schiffer and Daniela Pestova to the newest VS Angel to wear the Famous 2011 Victoria's Secret Fantasy Bra, Miranda Kerr.
Oct 20 2011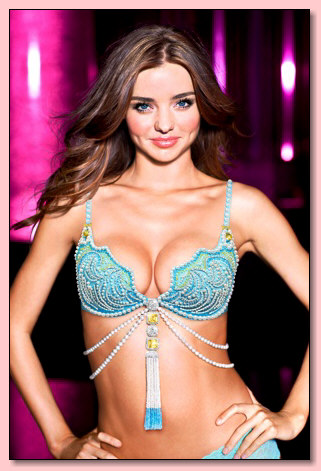 The 2011
VICTORIA'S SECRET
FANTASY TREASURE BRA
Victoria will never share the secret, but they will show a beautiful treasure.
Last year VS Angel Miranda Kerr took time off from the biggest fashion show on earth for the birth of her own little angel.

This year the supermodel is honored to wear the VICTORIA'S SECRET FANTASY TREASURE BRA for the Victoria's Secret 2011 Fashion show and for the pages of the Christmas Dreams & Fantasies catalogue.
The FANTASY TREASURE BRA being worn by Miranda is designed by Long Island's London Jewelers and is covered with more than 3,400 precious gems, including pearls, faceted citrines, aquamarines and 142 carats of white and yellow diamonds.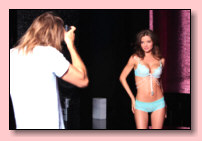 In the tassel sits two 8 carat white diamonds pair with two yellow 14 carat diamonds. The tassel was created to swing back and forth as Miranda walks the VS Fashion Show runway.

Talk about runway spectacular and did we forget to mention Miranda's VICTORIA'S SECRET FANTASY TREASURE BRA is worth $2.5 million.