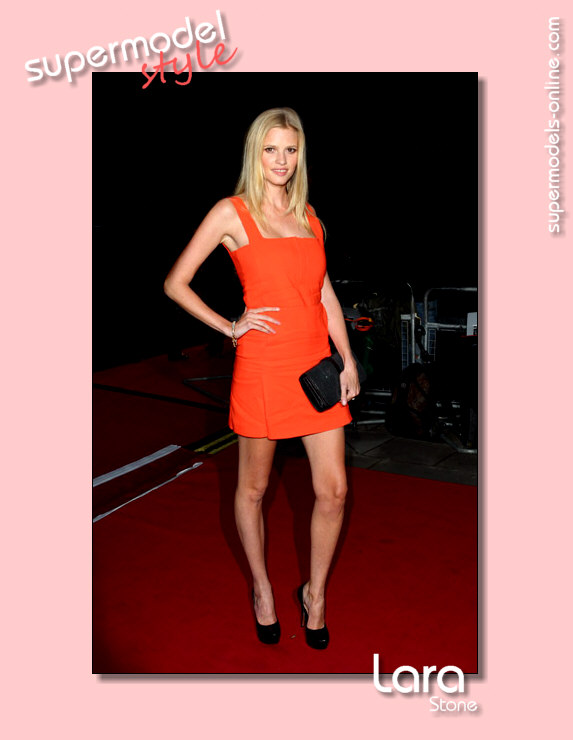 Supermodel Lara Stone stepped out on the red carpet in London for GQ magazine Men of the Year Awards looking stunning in her, beautiful simple supermodel style.
Sept 6 2011

photographer: Mike Marsland
for up to minute updates, news, and exclusive photos.
more
Lara Stone
Lara Stone
sun sand and sexy Vogue Paris cover for August
Lara Stone
face of a supermodel for Vogue Russia
Lara Stone
classy bold & sophisticated for Calvin Klein (video)
Lara Stone pastel sweet Vogue China cover


(quick facts)

Lara Stone
Netherlands
Height 5 ft 10 in.
Her career started when entering the Elite Model Look contest in 1999.
Walked the runway for every major designer.
Won British Fashion Awards's Model of the year 2010.