Jourdan Dunn's First Maybelline Commercial
Jourdan Dunn's co-stars with Emily DiDonato and Marloes Horst on her first Maybelline commercial for "Pumped Up" Colossal Mascara.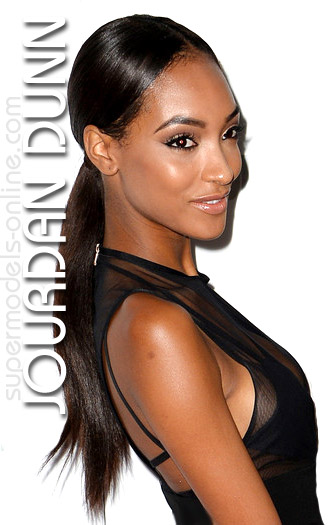 Jourdan Dunn
New Face of MAYBELLINE
Jourdan Dunn is the hot supermodel of the moment, last month the British beauty leaped into the top 5 five of our official supermodel rankings.
She was one of the major catwalkers on the runway during fashion month, and just a few week ago America got a taste of the stunner cooking up one of her famous supermodel recipes on GMA.
From her newest campaigns to her gorgeous magazine editorials, 2014 has been a incredible year for Jourdan. On Wednesday we tweeted she was our newest supermodel crush. Then the big announcement came today that she will join the list of beautiful Maybelline girls from Emily DiDonato to iconic Christy Turlington as the newest face of the cosmetic brand.
"It is an honor to be a spokesperson for such an iconic brand," said Jourdan. "I am proud to say that I am a Maybelline girl and hopefully I can make people feel the same way I did when I saw the advertisements growing up. The brand imagery is always beautiful and positive. To now be a part of that is a dream come true!"
"Jourdan's look, style and positive energy are perfect for the Maybelline New York brand," said Jerome Bruhat, Global Brand President of Maybelline New York. "She truly reflects Maybelline's vision of global beauty."
Congrats Jourdan! We are super excited for you!
May 1 2014

---
recent Jourdan Dunn
---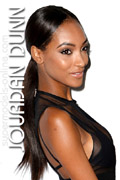 Jourdan Dunn
The newest face of Maybelline
Jourdan & Magdalena
On shoot (photo)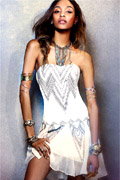 Jourdan Dunn
Our 6 favorite Free People Summer looks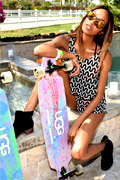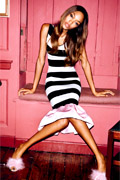 Jourdan Dunn
The star of i-D Spring issue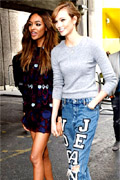 Jourdan & Karlie
'Jourlie' best friends at Vogue Festival
Rosie - Karlie - Jourdan
Vogue Festival panel : photo
Karlie - Rosie - Jourdan
who is tallest instagram photos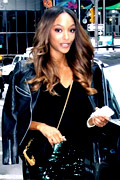 Jourdan Dunn
supermodel style on the go
Jourdan Dunn
cooking on GMA (you tube video)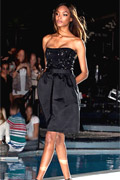 Jourdan Dunn
on the runway for Express Summer 2014
Kasia - Jourdan - Magdalena
runway instagram : Express show Miami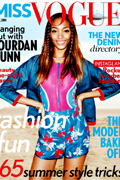 Jourdan Dunn
covers Miss Vogue
Soo Joo & Jourdan
supermodel trends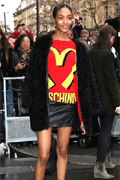 Jourdan Dunn
off the runway : Paris Fashion Week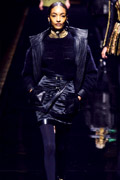 Jourdan Dunn
Paris Fashion Week FW14 : Favorites for Balmain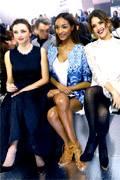 Miranda - Jourdan - Jessica
Paris Fashion Fashion week front row at H&M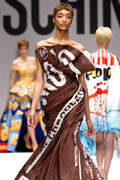 Jourdan Dunn
Milan Fashion Week FW14 : Moschino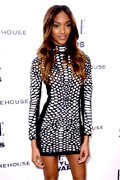 Jourdan Dunn
ELLE Style Awards 2014 London