Go behind the scenes with Isabeli Fontana on photo shoot for Vogue España February 2012 issue.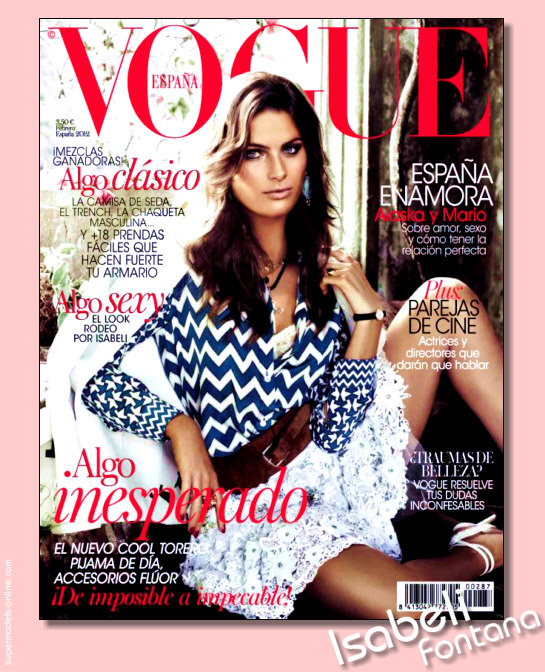 Supermodel Isabeli Fontana can be seen on two covers for February 2012. Her first VOGUE cover for the year is for Vogue España's February issue.
Jan 19 2012

Vogue España
photographer : Alexi Lubomirski
supermodel: Isabeli Fontana
also
A look at more VOGUE covers with Isabeli Fontana.
She appeared on seven covers for VOGUE in 2011.


Isabeli Fontana
sexy cover for VOGUE TR

Isabeli Fontana
cover of Vogue India
Isabeli Fontana
incredible for the cover of ELLE Brasil for March
Isabeli Fontana
Tropical cover for Vogue Brasil
Isabeli Fontana
sometimes once is never enough - VOGUE Korea
Isabeli Fontana
new cover for Vogue Paris is a classic
Isabeli Fontana
sexy cover for VOGUE Spain


Vogue España