INRN






IRINA SHAYK
MILAN FASHION WEEK



Super bombshell Irina Shayk parading the runway
this season at Milan for Bottega Veneta Spring 2020 collection.
Sep 19 2019


DISCOVER MORE
bottegaveneta.com

recent:
Irina Shayk
MFW Sexy backstage at Moschino video
Irina Shayk
Walking Bottega Veneta Spring 2020 video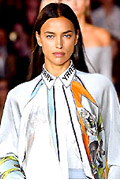 Irina Shayk
LFW Burberry Spring 2020
Irina Shayk
Walking Burberry Spring 2020 video
Candice and Irina
Backstage at Oscar De La Renta Spring 2020 show video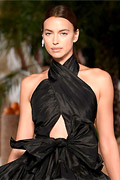 Irina Shayk
NYFW Oscar De La Renta Spring 2020
Irina Shayk
NYFW Walking Oscar De La Renta
video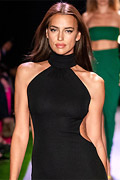 Irina Shayk
NYFW Brandon Maxwell Spring 2020
Irina Shayk
Walking Brandon Maxwell NYFW Spring 2020 video
Irina Shayk
Stunner for DSection
Irina Shayk
Burberry Fall 2019 campaign video
Irina Shayk
5 Fave Shots Vogue Portugal


IRINA SHAYK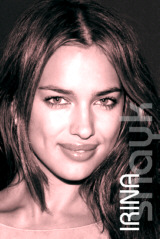 From Russia with beauty !

Irina has been "Shayk'in" things up in the fashion world , proving that she is much more than a one cover wonder.

Her career was already at a steady climb when she was announced as the 2011 SI Cover model, after that she gained a career super boost.
Through out the years we have seen models get that famous golden swimsuit cover who careers looked to be promising but only turn out to be one cover wonders. However when Shayk landed that golden swimsuit cover we knew it was only just a stepping stone milestone along the path of a moving career.
She's been SHAYK'in things up, most curvaceous supermodels are only seen as a swimsuit or lingerie model but not Irina Shayk. Yes we've seen her in those swimwear campaigns and she is the face of Italian lingerie brand Intimissimi. Yet, she also has appeared in dozens of fashion campaigns, her first fashion cover for ELLE Spain last November and on numerous fashion runways joining fellow supermodels such as Karolina Kurkova , Ana Beatriz Barros and Izabel Goulart just to name a few.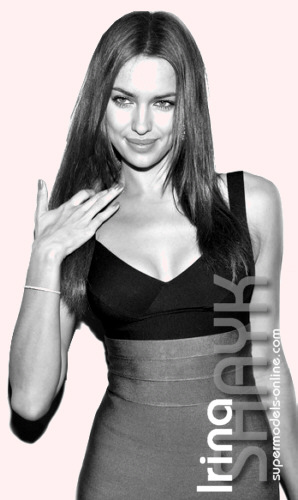 She can glam it up with the best of them on the runway or red carpet. At just about every a-list red carpet event and premier Shayk has always easily been seen in the spotlight as one of the stars dressed in supermodel perfection wearing the latest designs from the worlds top designers.
Beauty, fame and fashion was never something on the mind of Irina Shayk as a child growing up. She started playing piano at the age of six, then went on to music school and studied to become a classic pianist following in the foot steps of her classical pianist mother.

Shayk's modeling career began in 2004 when she won the Miss Chelyabinsk beauty contest. She went on to model in Paris and made her first appearances in the 2007 Sports Illustrated Swimsuit Issue.
Shayk has a charismatic fun sense of humor that many people have seen from her television interviews. One could wonder if she would also give acting a try in the future, but for now we know her modeling career is on that supermodel rocket. She is currently one of the top supermodels, everything she does generates huge amount of traffic online.
We awarded her Sexist Supermodel of the Year, Complex magazine named her Sexiest Woman in the World and Glamour Spain called her Best International Model of 2010.

So here we have Irina Shayk, the classical pianist and singing supermodel that get hearts pumping in swimsuits and sets the fashion scene to a rhythm.

She's only just beginning to "Shayk" things up !


Irina Shayk