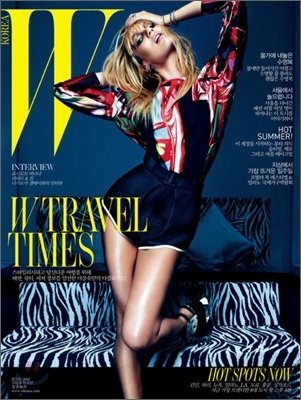 CANDICE SWANEPOEL
covers W Korea
So by now you're thinking what a beautiful cover, it's as if I've seen it before?
Well, most of you Candice Swanepoel fans have seen this photo before. It's a reprint from the editorial she did for the March issue of Italian Vogue by Mario Sorrenti.
The photos looked so stunning that they chose to use one of the shots for the June 2012 W Korea cover.

So yes it's a reprint, but with a shot as beautiful as this with Candice, once is never enough.
May 17 2012


W Korea
cover:Mario Sorrenti
supermodel:Candice Swanepoel


Candice Swanepoel